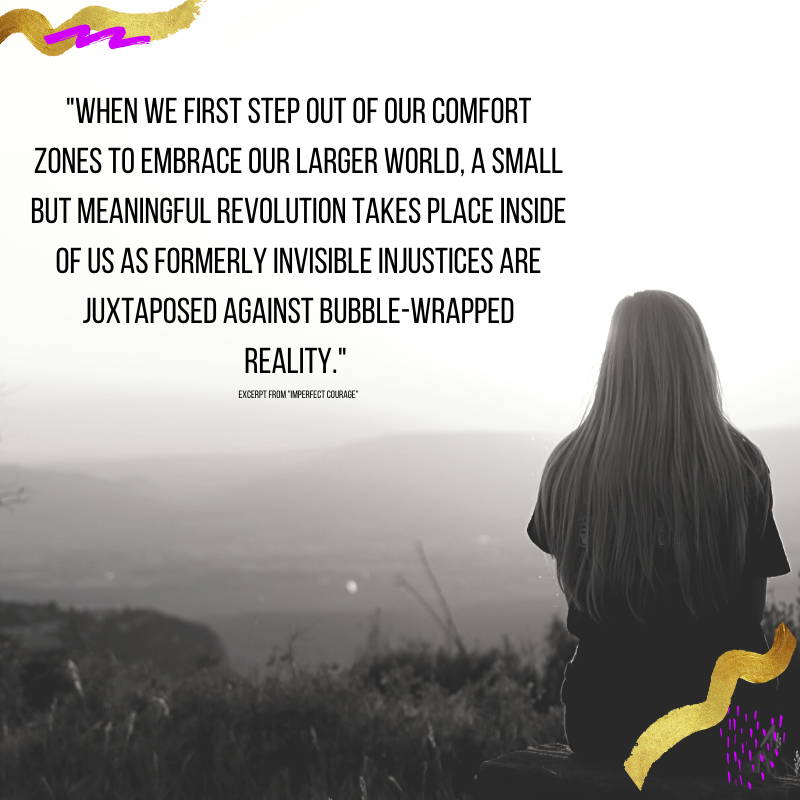 🌟 Imperfect Courage
One of my fav journey stories from the gorg founder of mega social enterprise @noondaycollection .
I read this last year but I still found this quote has stuck with me. I think my meaningful revolution occurred when I first arrived in NYC and the fast consumerism is soooo in your face it quite surprised me that I was surprised!
From there some previous simmering ideas came to the surface and this social good gift idea "Sparkle + Conquer" was born!
Tell me! What triggered your meaningful revolution?
Comment below, I'd love to hear all about it!
Keep Sparkling,
Sez x
#sparkleandconquer #nycchangedme #consciousconsumerism #purchasewithpurpose