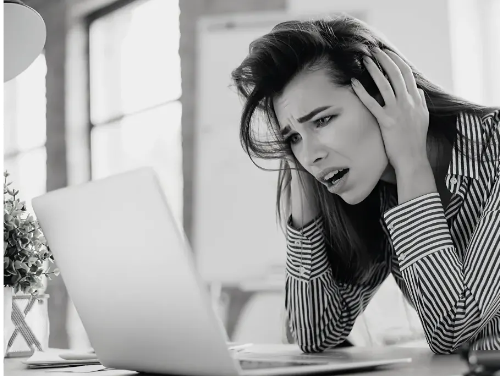 We've all done it.
Forgotten your work buddies birthday party was on TOMORROW and now you have gift anxiety. "What can I get her so she won't know I forgot?" " I know, I'll just spend an a**Load of money on something and she'll love it"....

Enter, Gift Googling Anxiety* (when one frantically types in completely unspecific phrases into google hoping the answer will magically come up...on the first half of page 1 coz ain't no one got time to scroll)

Google process

*Your hands say*
Gifts for Her
Gift ideas
Good gift ideas

While digesting the results **your brain says**
arghh - lingerie - she's not my secret lover?!
No...dang it I gave her pajamas last year
Travel ballet flats..? WTF how much flatter can hey get?
Eww what IS that
Candle...maybe.....$200?! Oh and from the other side of the world, arghh no..... i need it nowwwwwwwwww

A Google gifting strategy just gives bazillions of unhelpful results that are SO general you may as well go to the service station and get a bunch of dead flowers.

She'll know you forgot and even worse, she'll wish you donated the a**load of money to a charity instead of wasting it on.....ah-hem...crap.

Yep - we all have the friends that say "don't get me anything....." but it's too #awks to turn up at a house party without something in your hands to give after the customary air kisses have dried up.

Save yourself from Gift Google Overwhelm and check out our top 3 Unisex/All Occasion/Un-offensive Emergency Gifts That Give Back (all for under $20), you should have on hand #allsthetimes, and feel like a gift-giving hero and a world-changing superstar - minus the panic attack.