20 𝗠𝗜𝗟𝗟𝗜𝗢𝗡 𝗚𝗜𝗙𝗧 𝗜𝗗𝗘𝗔𝗦 𝗙𝗢𝗥 𝗛𝗘𝗥
𝘍𝘰𝘳 𝘞𝘩𝘰? 𝘞𝘩𝘪𝘤𝘩 𝘏𝘦𝘳? 𝘔𝘺 𝘔𝘶𝘮, 𝘔𝘺 𝘥𝘢𝘶𝘨𝘩𝘵𝘦𝘳, 𝘔𝘺 𝘉𝘍𝘍?
Staring at a bazillion gift ideas for the generic woman? No Thanks! She deserves more!
Looking at a tonne of general "For Her" or "For Him" Gift Guides with gazillions of generic gift ideas?
That's what you'll never find here!
Gift hunting doesn't need to be overwhelming.
With a few taps and a few swipes you can DIY a Gift Guide you'll actually use.


I love me a Gift Guide but the thing is they can be super generic, just list tonnes of unthoughtful items from Amazon or you'd have to speed read through all the items to see if any hit your gifting needs and that's if I had time.
I found I rarely referred to them when I actually needed them. I'd just Pin all the Gift Guides I "might need one day" to one of my personal Boards, forget about it, or I went to my Board to see what gift-spiration I could find and just be flat out overwhelmed! You too?
So instead of Pinning every Gift Guide you "may need" one day, try using ShopGiftsThatGiveBack.com to click and swipe a DIY Gift Guide to find your way to a perfectly purposeful gift!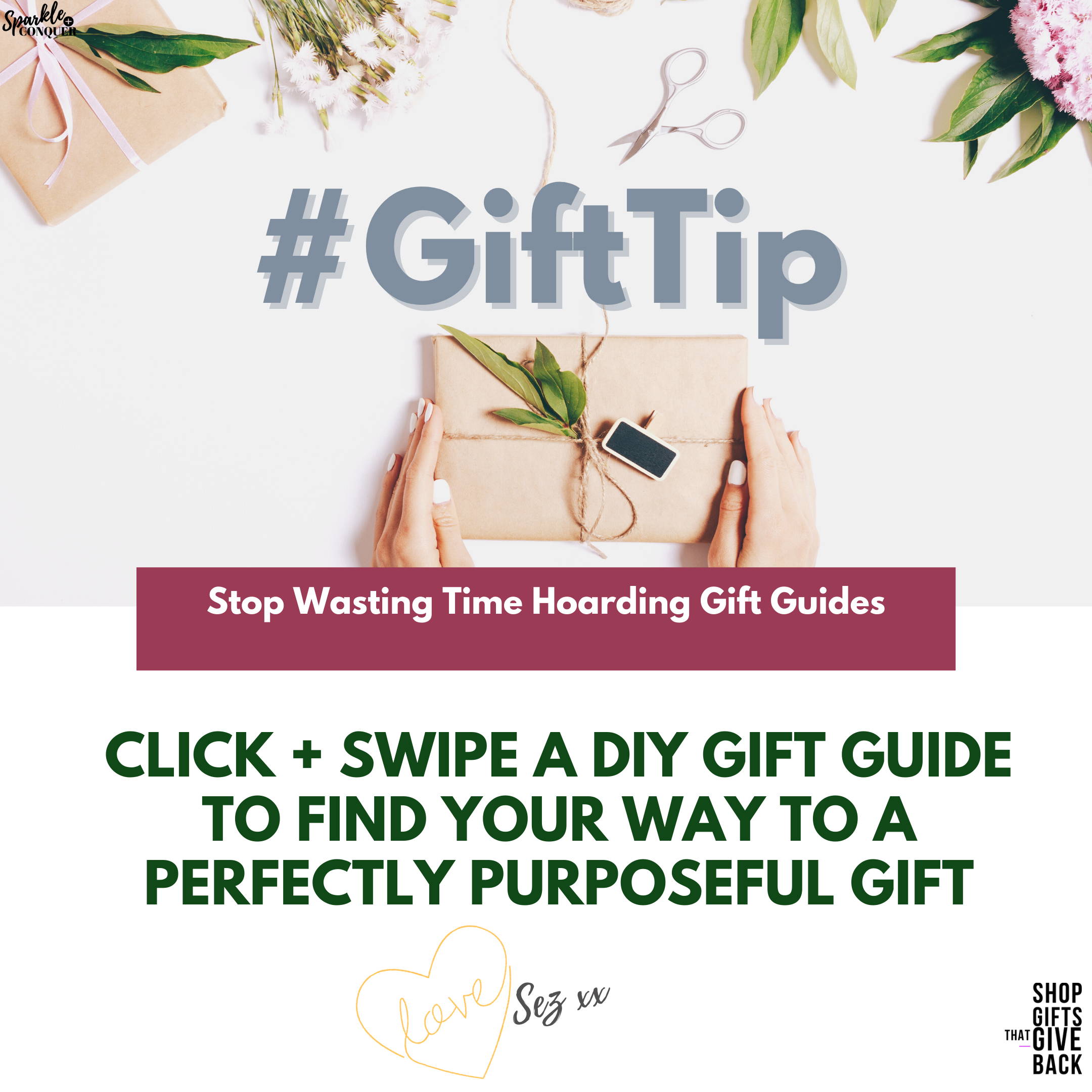 🔎Looking for a birthday gift for the man that has everything and gives back to education?🎓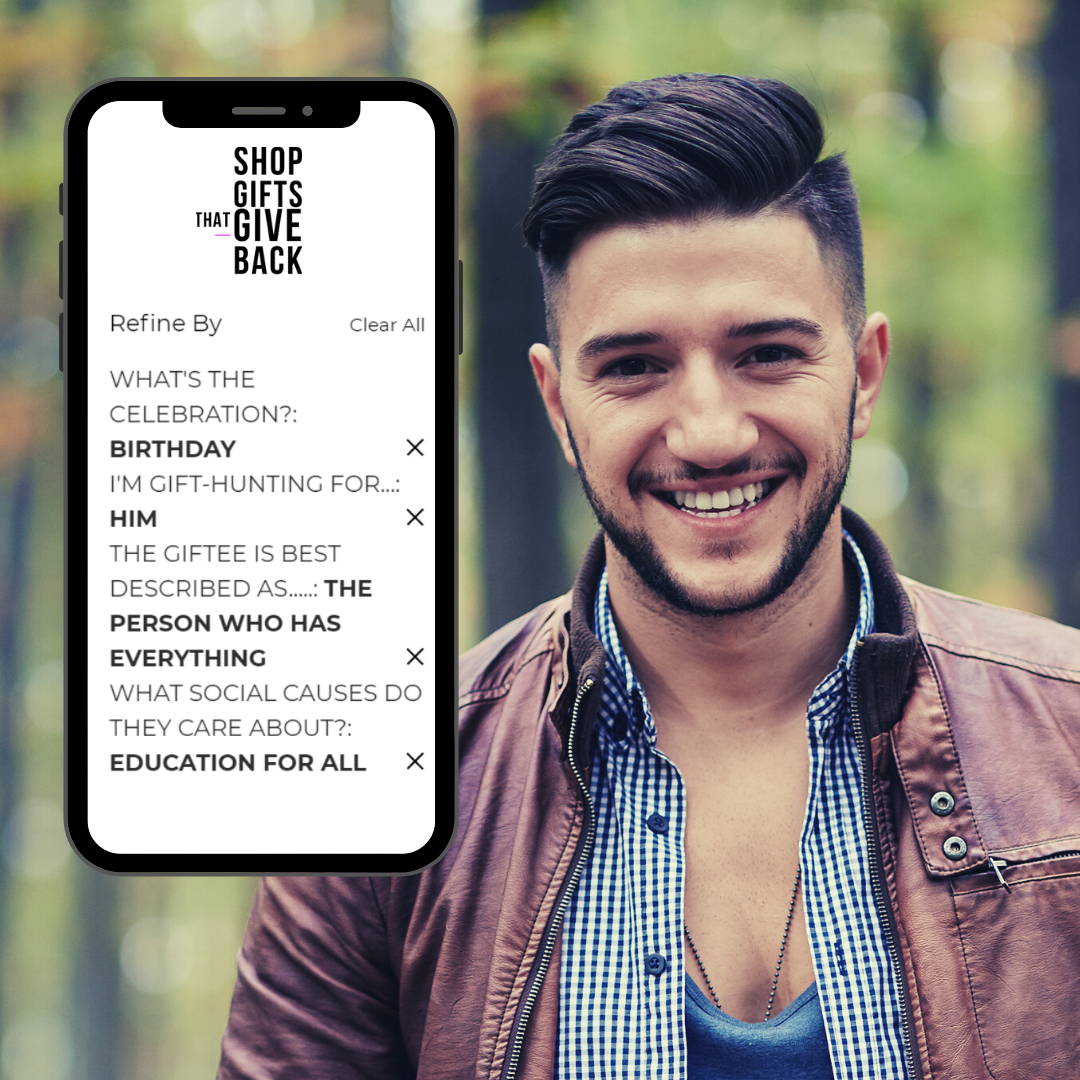 🔎Looking for a gift that says Congrats! for the outdoorsy man who doesn't want things but cares deeply about the planet?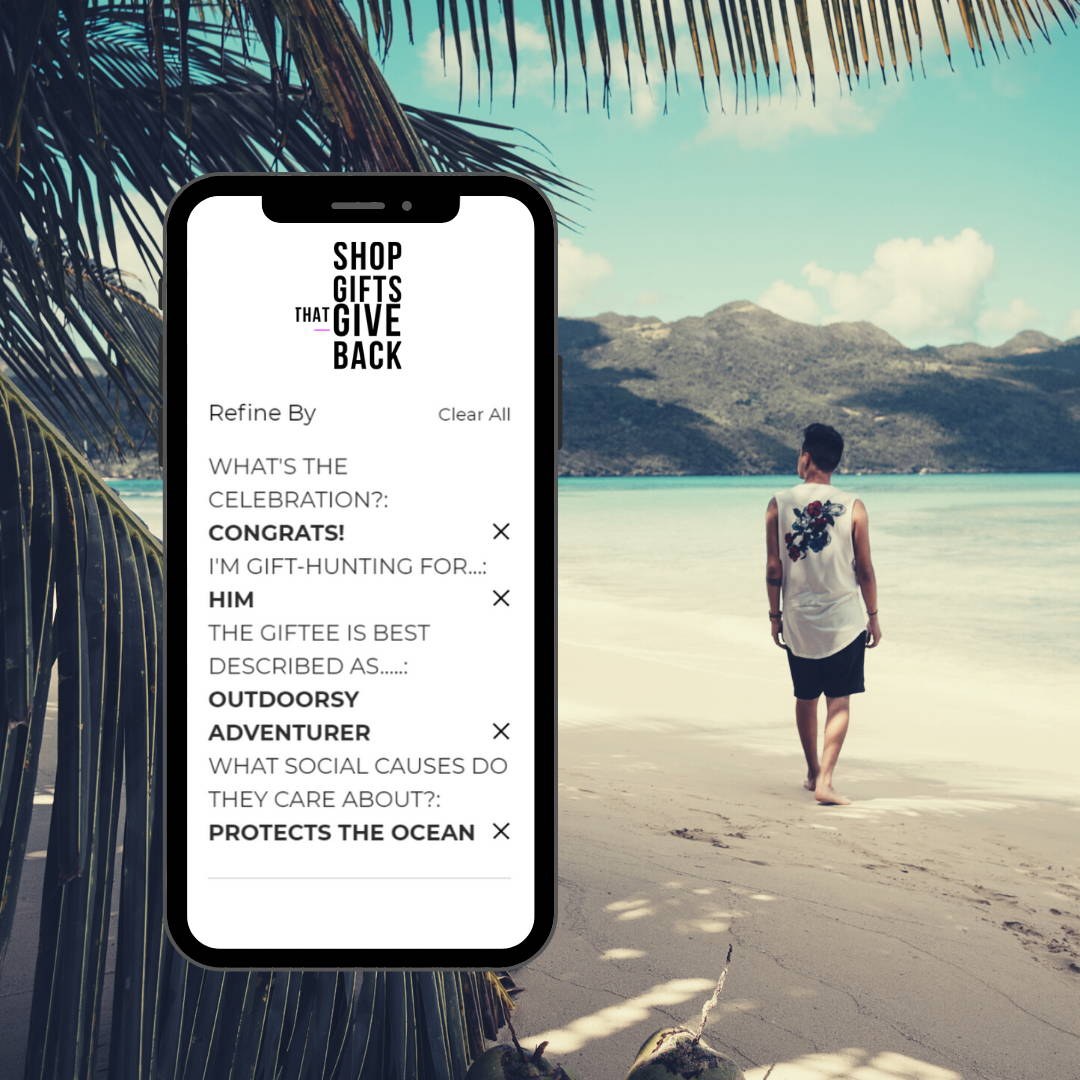 Use the filters and 💥, you have on-point gift-spiration for your specific gifting needs to make the thoughtful choice. DIY Gift-spiration 🎁👊 when you need it.
Check out Shop ALL Gifts That Give Back to get the full she-bangabang or if you know you only want "Eco Friendly" use our Cause Collections to zone in faster.
Let me know below what you think? Did you find something or discovery a social good brand?
Til next time
Keep Sparkling
Sez xx