If you're new to the blog, HEY there **wavy hand emoji**, I'm Sez. Just letting you know what to expect in this corner of the blog. Although our focus is social good gifting, our main values of supporting social enterprise and doing business for good, you'll also find lots of musing, resources and connection anything business for good related. This lil list is all about inspiration for social entrepreneurs.
Who doesn't love a great read that inspires by it's story (usually of relentless resilience to success) or business books that layout the road map so you can finally see a path to success. Sharing some inspirational reads for the social entrepreneur, a useful resource for the seasoned #socent and you, the budding world-changer.
When I sat on the couch to write my own list of inspirational book, I remembered I was originally inspired by a "Must-Read" list of someone else!
Our fav books can be found in The Social (Good) Read side of the blog- shelf, but here you'll find 3 go-to inspiring book lists to stick your nose in.
Causeartist is one of my all time fav resources, always delivering a range of inspiring-packed stories, practical advice and impact driven information. That's why I trust the founder, Grants recommendations. One of the first social enterprise journey type books I read was the Start Something That Matters (on this list) I couldn't put down or out of my mind after.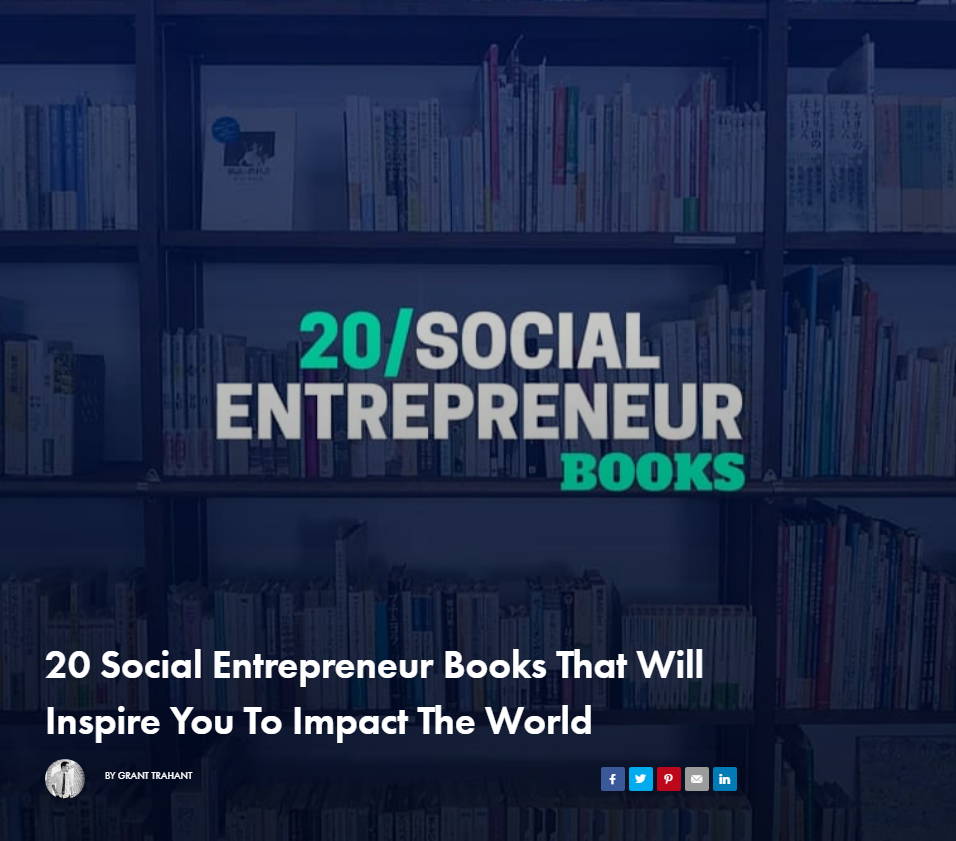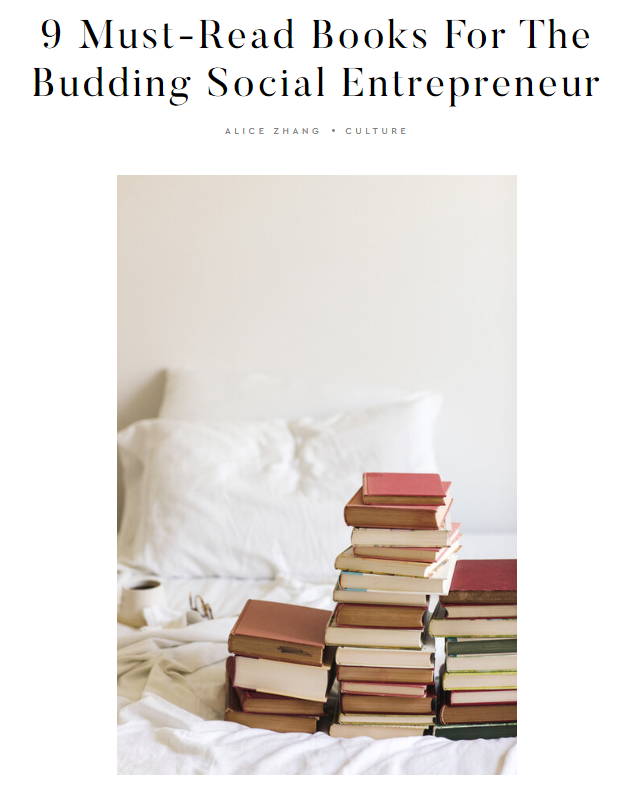 The Good Trade, another awesome source of inspiration for me I sip on the regular.
Might seem a little nerd-alert but I'm really enjoying the BCorp Handbook (from this list), great mix of story + reality and the drivers behind the business decisions to do good.
This is a mega list of books that aren't necessarily social enterprise focused but you would still get amazing inspiration from. I've read some of these books and many of the others comes up as "suggested buys" so must be on the right track hahaa. A lot of these I cheat-read by listening to them on Blinkist (highly recommend you check this app out if you haven't heard of it) and not gone ahead to get the full book straight away as it wasn't exactly what I was looking for at that time, but keep this list pinned for reference.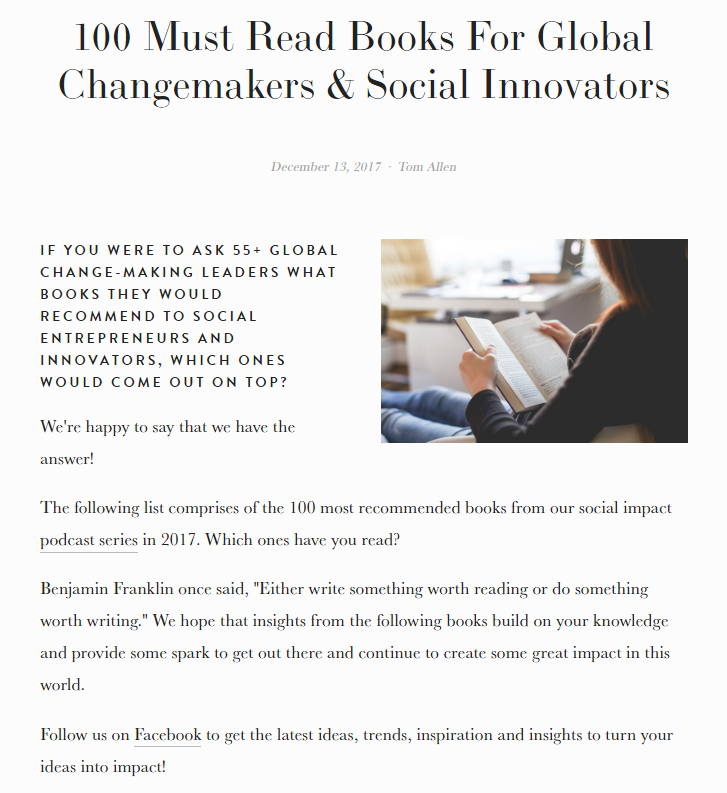 Don't think you need to rush out and buy every book you want to read! I always run through my options before buying a new book:
1. Look it up on Blinkist or Amazon and listen/ read a preview. If I like it I'll proceed to:
2. Look it up online at my Library, both physical, audio and ebook versions. If it's not there I'll:
3. Ask someone who I suspect would read that book if they have it. If they don't have it I'll:
4. See if I have any Audible credit left. If not I might put it on the wish list for next month or I'll:
5. Look it up on BetterWorldBooks.com who sell second hand books and give back to global Literacy programs.
And if it's not on BetterWorldBooks.com, I temporarily put it on the To-Read list on my phone and look up another. Or if I think I desperately have to read it yesterday and it's relatively new I'll pop into the local book store and if it's not there or too old I'll then buy it from Amazon as a physical book (I just can't do ebooks for some weird reason, I just like to cuddle a book!
Next on my to read list will be from this list I've had bookmarked for a while by Rank & FIle - Top Purpose Driven Communication Books, another super useful resource to have in your pocket for anyone looking to build or grow business for good.
Let me know in the comments below if you have read any of these and what you thought!
Keep sparkling, keep reading,
Sez xx
"One must always be careful of books," said Tessa, "and what is inside them, for words have the power to change us."
― Cassandra Clare, Clockwork Angel