DID YOU KNOW according to research from Hallmark, Americans spend approximately $3.2 billion a year on wrapping paper..... $3.2 BILLION on something that mostly gets ripped + discarded after 3 seconds?!!
YIKES!!! Can you IMAGINE how much of an impact that could have on the world if we ALL didn't buy wrapping paper for only 1 year?
That's 1 billion people that could have access to clean water if we pooled our money for @oxfamamerica to fund over 1 million water wells; it could provide over 1 million YEARS of education via @onegirlorg or 64 million GOATS!! Sounds way more important than 1 second of wrapping paper!
So to give you some thrifty wrapping inspo,
check out
6 Thrifty Gift Wrap Ideas


I bet you could do right now with things in your house.
Furoshiki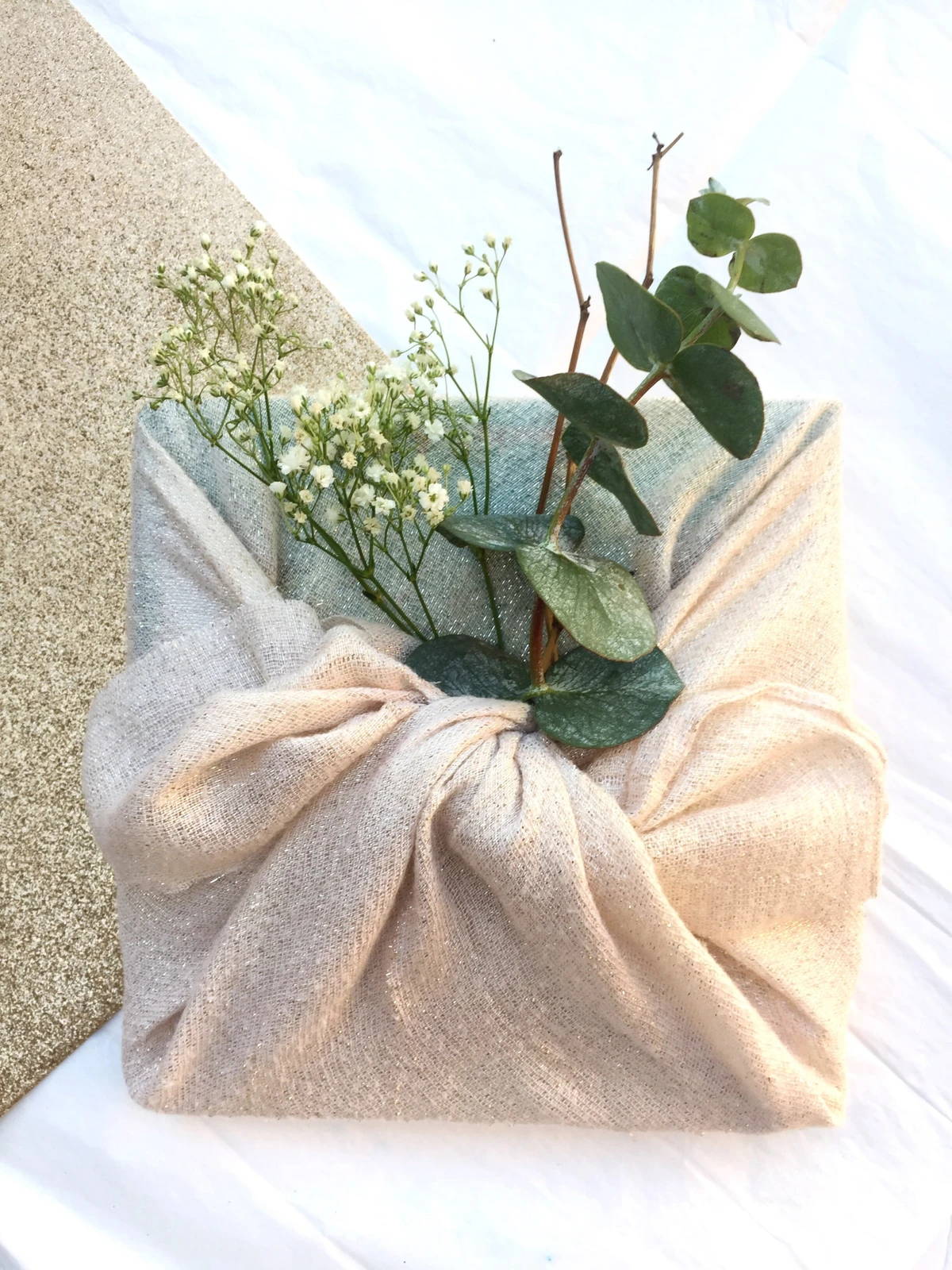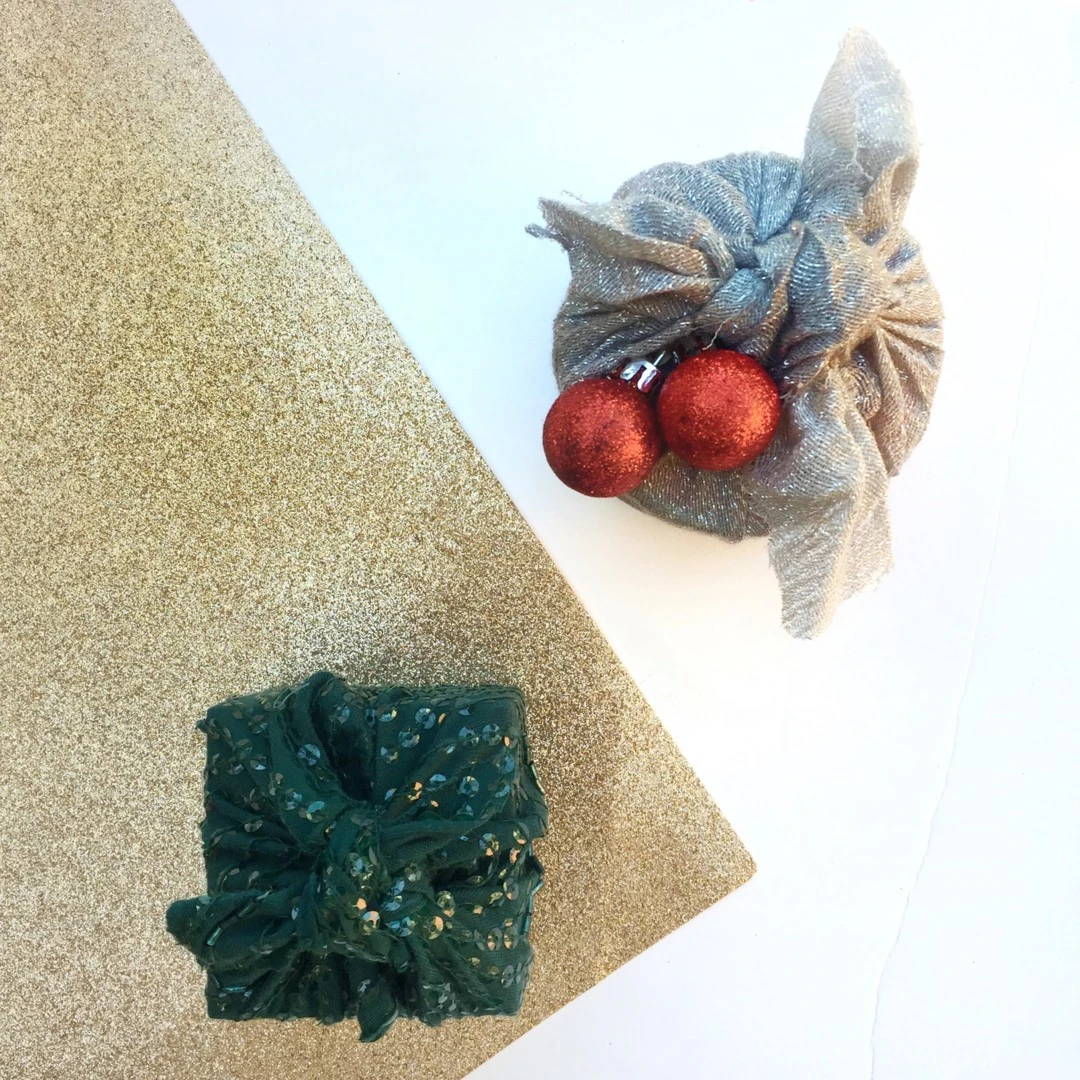 Whatever is more fun for you to say using fabric to wrap gifts is a great #upcycle choice!
🧣✂️This was a cut up scarf I found at Goodwill that had a big tear from the coat hanger & needed to be repurposed!!
There are a bazillion ways to wrap gifts with fabric but this was the easiest & will be asking the recipient to keep it & wrap there next gift in it to keep the re-use cycle going!!! ♻️
Find our more on How To wrap using this beautiful Japanese technique here. I just love the whole Japanese culture around the process of gift giving, the care and traditions in choosing and wrapping the gifts that it's about the giving less than the gift itself.
Try it and tag us @sparkle.x.conquer on IGF to show us your creations!!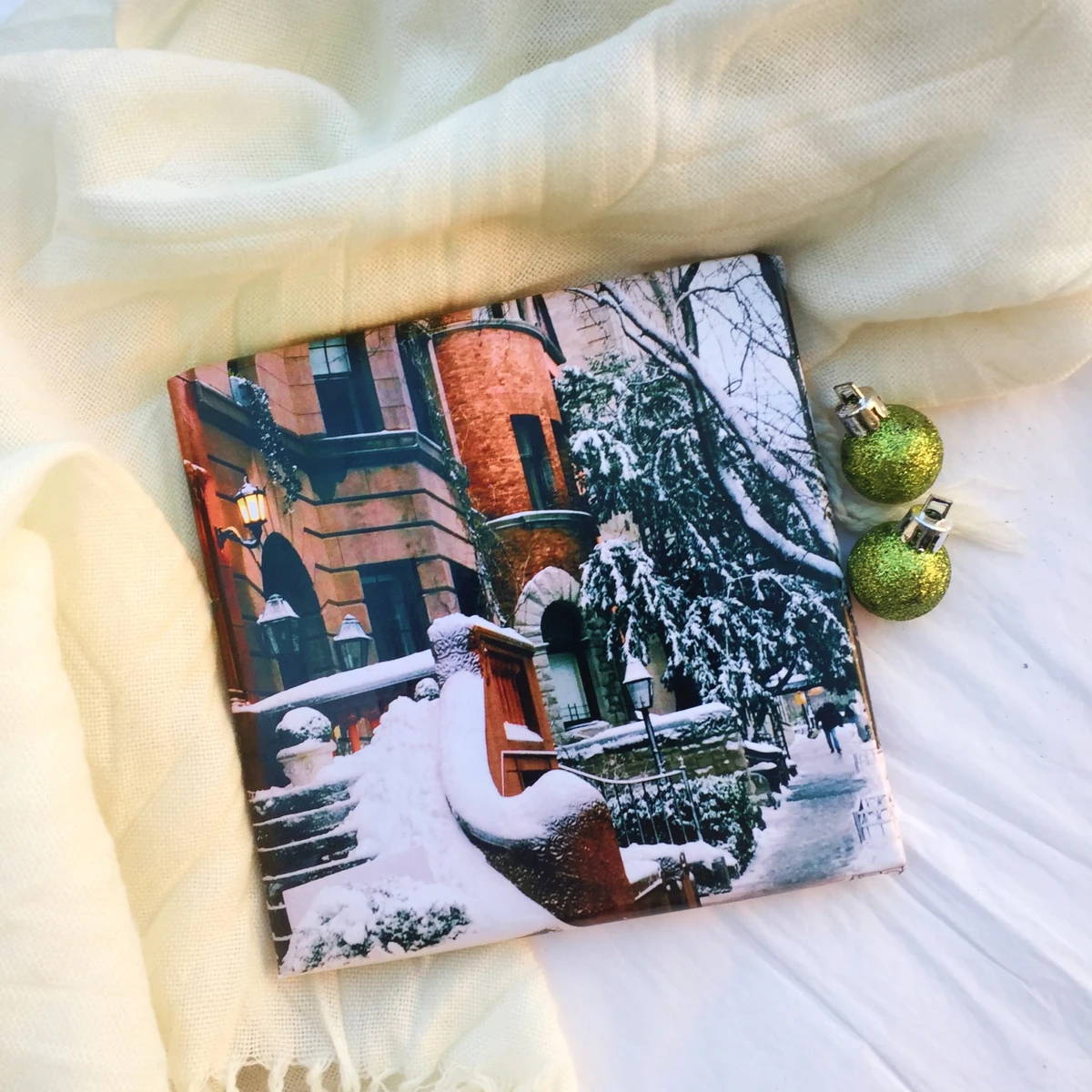 Use magazines / junk mail / catalogs
So simple but this one is oh so Brooklyn!

Simply using junk mail magazines to wrap your gifts!! There is PLENTY of Xmas themed junk mail around waiting to actually be used!!
Crayon + kids craft paper
Grab a crayon, write your fav Christmas phrase and dip corner in random paint you find laying around!!
Handwriting is such a personal touch and can look really stylish and unique.
Don't like you handwriting? Get one of the kids to do it or a friend! It'll take less than 30 seconds to cover 1 piece of paper.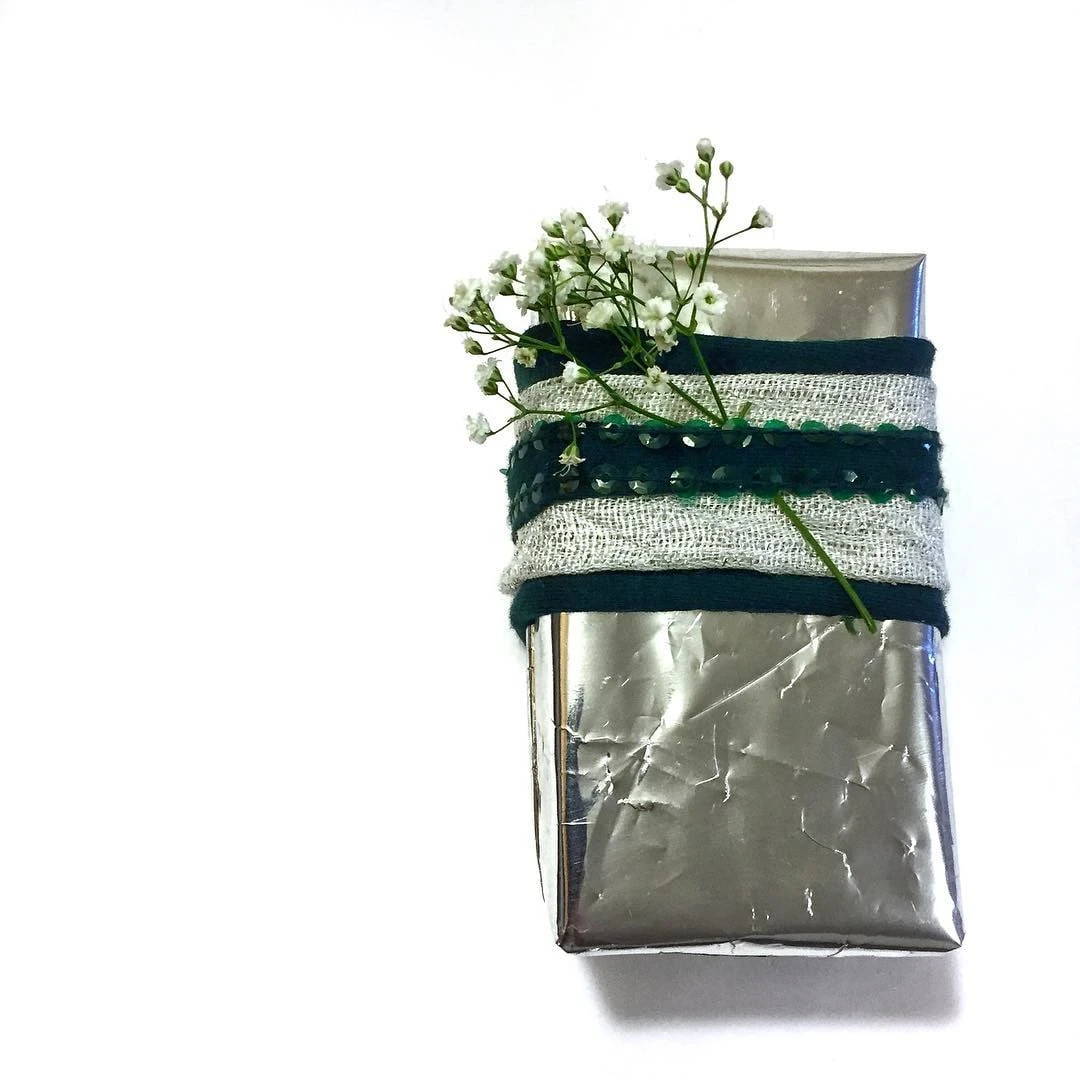 Easy peasy this one! Get a chip packet, cut down the side of it to open it up flat, give it a little wipe with a clean sponge & dishwashing liquid and dry.
Wrap around the gift and no one will be any wiser that it's not expensive store bought foil paper! I added some scrap fabric and nature to finish it off.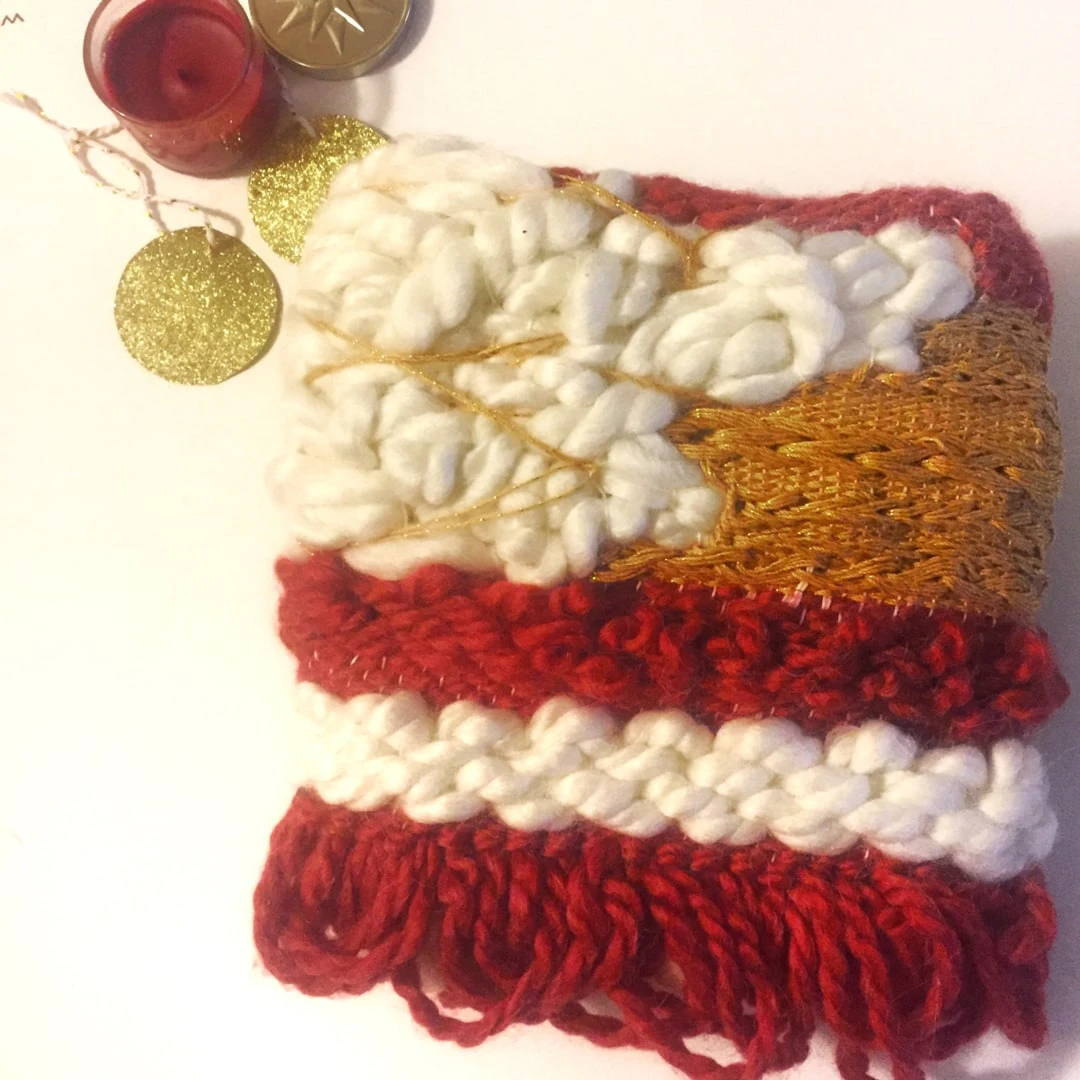 Re-use old craft projects
OK so this one was actually last years Christmas inspired wall weaving that I took out this year and didn't love so much. So I am re-purposing as some cozy gift wrap! Don't look at the back.......... I admit it's pretty puffy but pretty people will be so bedazzled by the special wrapping they won't notice.
Have a look in your craft cupboard I bet there are some half finished projects waiting to be used.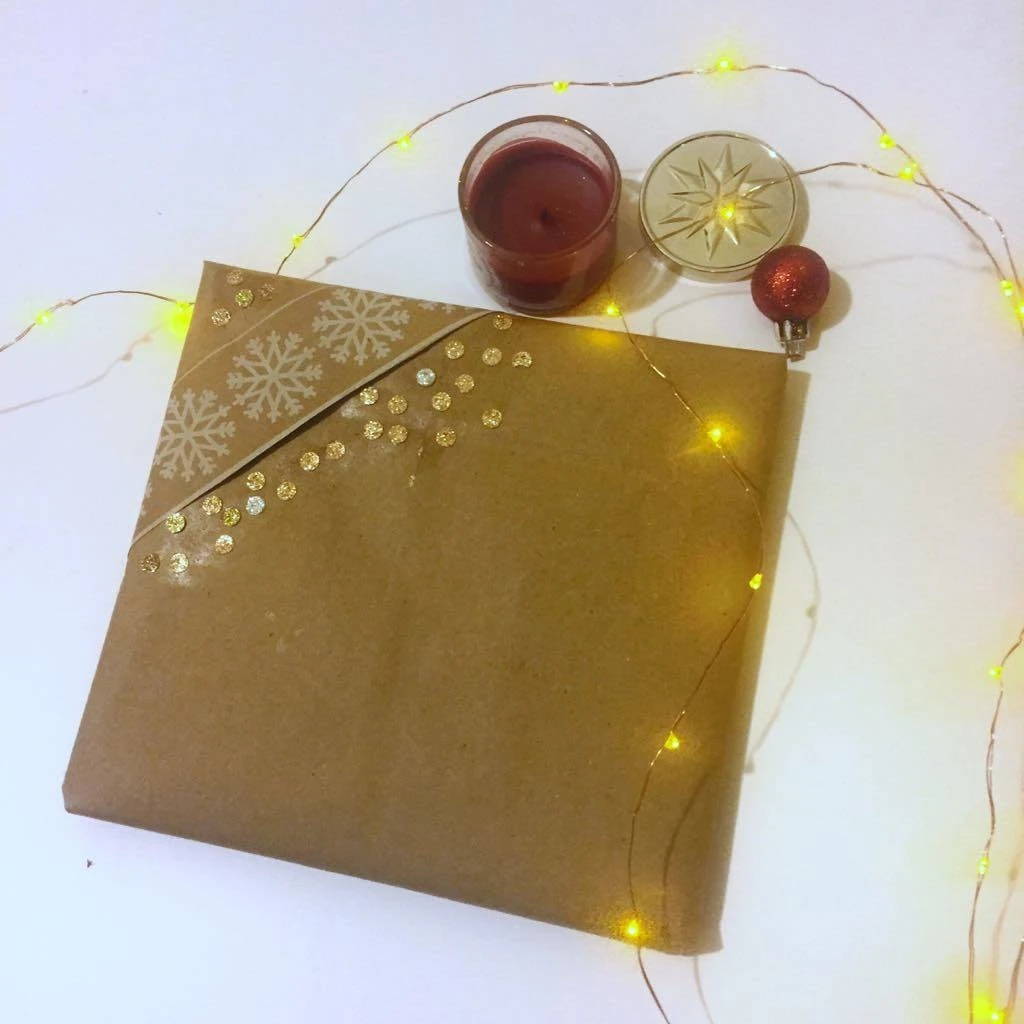 Re-use your supermarket paper bags! Trader Joes Christmas bags have some super cute penguins, snowflakes and deers on them so I cut out some of the snowflakes and wrapped the gift in the rest of the bag inside out, popped the snowflakes over the top & added some home made confetti, courtesy of an old greeting card, a hold puncher and an enthusiastic 3 year old.
Challenge yourself all to NOT buy new Xmas wrapping paper this Xmas (or ever!)
If you must buy new gift wrapping paper there are plenty of re-usable, planet friendly versions out there! If you're looking for a social good greeting card to accompany your new thrifting wrapping technique, check out our favs here.
Cheers for now!+ have yourself a very thrifty Christmas!