"I just don't know what to get himmmmmm...."

ARGHHH Men. So. Hard. To Buy For. Let alone a socially conscious one!
Well ladies, let me help with a little gift-spiration to give you the best gift ideas The Ethical Fashion Mr.
Depending on your man, we know that most men appreciate a gift that is useful and predictable.  
Boring right! But the gift is intended to make the recipient happy so if the man says he wants Socks, get the dang man some socks! I've got a few awesome socks that give back options in our Cause Collections, one for every cause almost!  
Also inspired by my research learning that men prefer 'predictable' gifts, I've included one of the many awesome watches that give back which is ideal for a special celebration like an anniversary, graduation or milestone birthday. I mean, what's more predictable than TIME?
Uninspired by my research I've also included a 'just for fun' type gift, inspired by my 5 year old who always tells me "there are no adults, just Big KIDS!" I thought what better way to spark joy than to evoke the child in him again?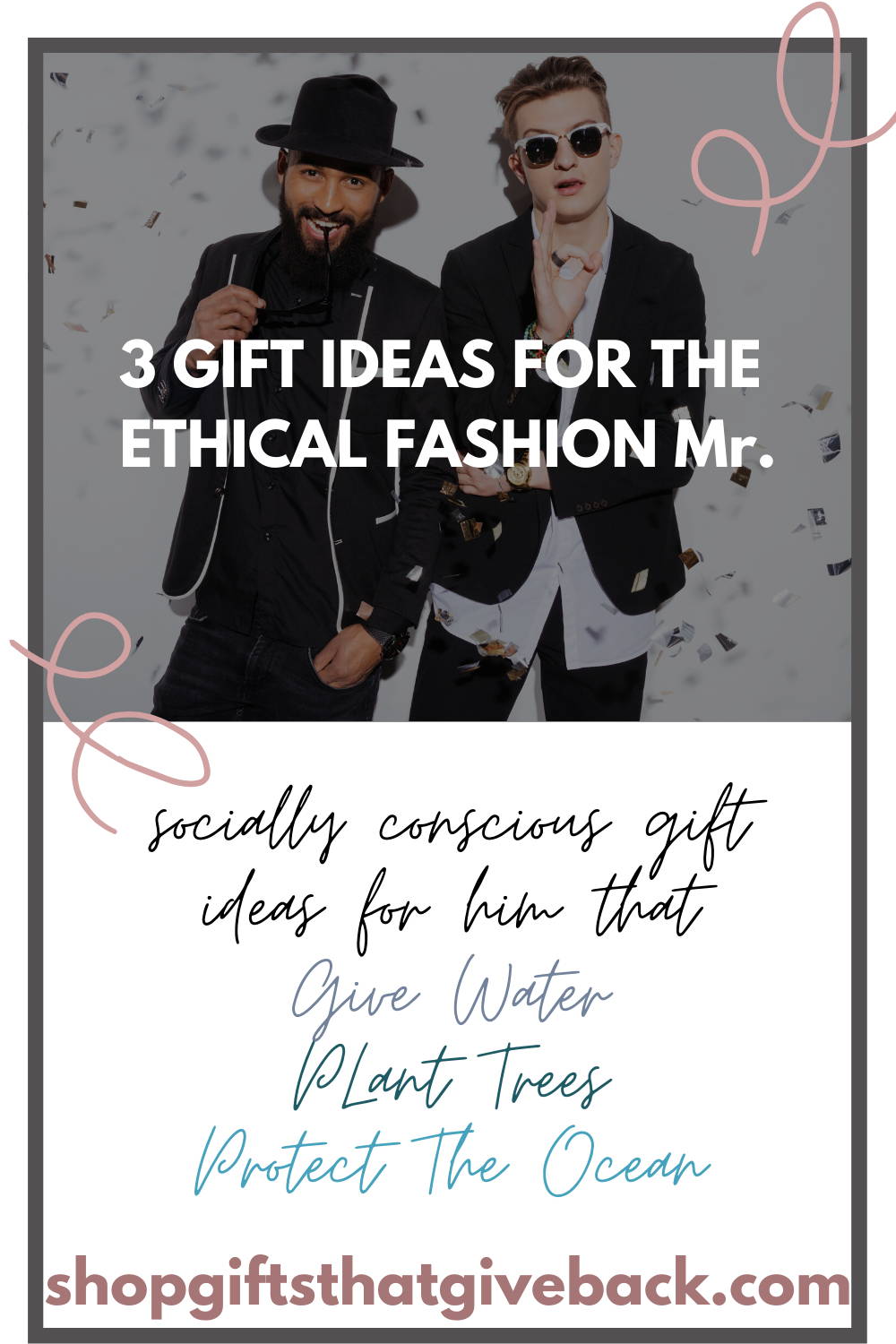 In addition to the thoughtfulness in the gift, we are alls about the positive social impact and have 3 awesome gift ideas that give back.
3 SOCIALLY CONSCIOUS GIFT IDEAS FOR HIM

Need more Gift-spiration?
Find the perfect gift for him using our Shop ALL Gifts That Give Back and filter by Personality type, cause or celebration!